---
Rebates
LEARN ABOUT THE ADVANTAGES AND REBATES ON TANKLESS WATER HEATERS!
Take advantage of PG&E's other energy-saving programs
PG&E offers a variety of energy-saving programs that can help you save money, reduce your energy use and help save the environment. Take advantage of these programs today by clicking on the following links to learn more.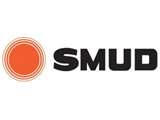 Promotions, rebates and financing

SMUD has promotions and rebates to help our customers save energy and money. SMUD buys down the cost of electric appliances and products to encourage energy efficiency. That in turn saves our natural resources. In addition, we have financing available at affordable rates.

Energy Efficient Appliance Rebate Program
and ENERGY STAR® Recovery Funding
California has been allocated $35.2 million in federal American Recovery and Reinvestment Act (ARRA) funds to participate in the State Energy Efficient Appliance Rebate Program (SEEARP). The California Energy Commission will administer the SEEARP that will provide rebates to consumers for purchasing qualified home appliances during the rebate period.